Partner
Michael Grech
Bio
Michael is a partner and heads the intellectual property practice group at GVZH Advocates. His work focuses on all aspects of intellectual property law, where he regularly advises and represents multi-national companies operating in diverse sectors, on varied matters including brand protection, enforcement and anti-counterfeiting, prosecution and management of trade mark portfolios, trade mark searches, clearance and investigation.
Michael also advises clients in the media and entertainment sector, notably on film and television copyright, production and finance and the development, production, distribution and exploitation of rights in the film and TV industries, where he acts for a wide range of clients including, film and television producers, major US studios, writers, directors and artists.
Michael is the Chairman of Teatru Manoel, Malta's national theatre, and is a member of the Boards of Governors of Fondazzjoni Patrimonju Malti, St. Edward's College and the Gasan Foundation. He is a Knight of Magistral Grace of the Sovereign Military Order of Malta.
Education & Court Admissions
Michael graduated Bachelor of Arts and Doctor of Laws from the University of Malta. He then pursued a Master of Laws at University College, London.
Languages
Michael is fluent in English, French, Italian and Maltese.
Rankings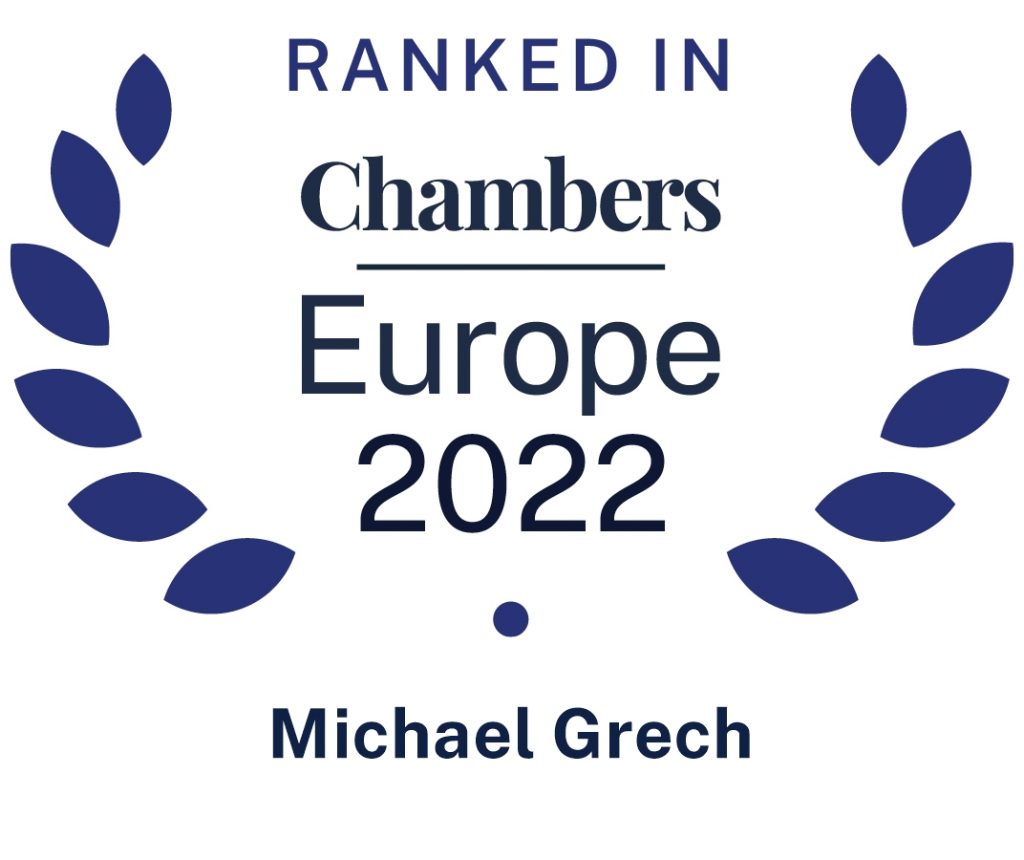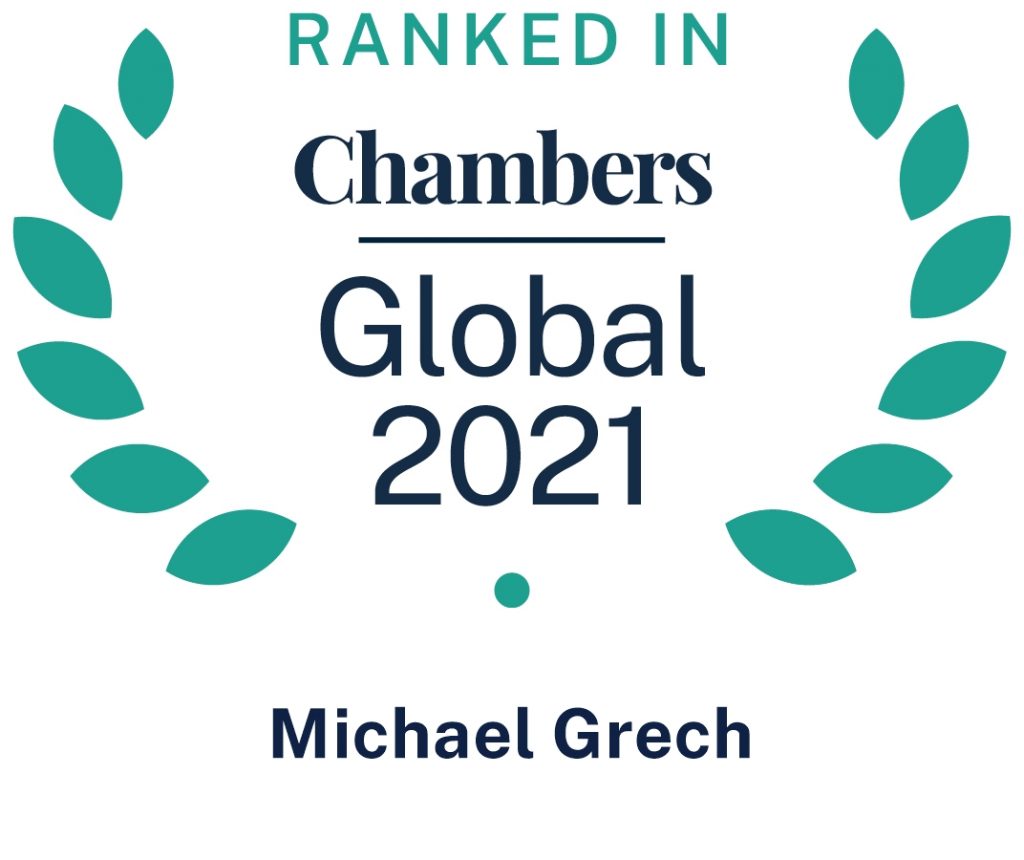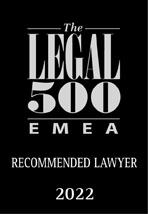 Contact
Valletta
192 Old Bakery Street,
Valletta,
VLT 1455,
Malta
info@gvzh.mt
Testimonials
Michael Grech is exceptional and is a very good lawyer.
Chambers & Partners | 2022 Europe Edition
Leading Individual – Intellectual Property
Legal500 | 2022 Edition
Michael Grech garners praise from a client who considers him to be "a very good lawyer who has really good experience in this field."
Chambers & Partners | 2021 Europe Edition
Leading Individual – Intellectual Property
Legal500 | 2021 Edition
Leading Individual – Intellectual Property
Legal500 | 2020 Edition
Leading Individual – Intellectual Property
Legal500 | 2019 Edition
Leading Individual – Intellectual Property
Legal500 | 2018 Edition
Michael Grech is recognised as a strong player within the firm's corporate and commercial team. He also acts as head of the intellectual property department.
Chambers & Partners | 2017 Edition
Job Highlights
Advising on Dr Juice's ongoing dispute with Boost Juice Holdings pty in respect of the "BOOST" trademark.
Advising on all IP related aspects of the local shooting of the film "Jurassic World."
Advising on the registration of L Brand's (Victoria's Secret) trademarks in respect of a new line of beauty products and lingerie and advising the client on the assignment of a trademark portfolio to third parties.
Advising on the assignment of a number of 3M Company's local trademarks to third parties.
Assisting Witty Technologies with registering a number of EUIPO trademarks, a few of which have been opposed and assisting client with the opposition process, currently negotiating settlements with third parties to secure clients' registrations on EU trademarks.
Advising production on all IP aspects of the shooting of the movie "Just Noise" up until wrap.
Advising Malta Gaming Authority on an EUTM registration for the mark 'MGA,' as well as advising on potential opportunities against applications by third parties in respect of conflicting trademarks and successfully concluded its existence in the use of the MGA trademark.
Advising Run It Once Ltd on the way forward, as well as negotiating a settlement with the opposing party upon receiving an EUIPO trademark opposition.
Managing Corinthia Hotels' global IP and brand protection.
Memberships
Malta Chamber of Advocates
International Trade Mark Association